Yoga Classes for Pregnancy
Celebrate your pregnancy with us at Gecko Yoga Academy!
Join us for regular pre and postnatal yoga classes, as well as mother and baby yoga classes,
 and learn how to look after your body and baby through the power of yoga.
Our pre and postnatal yoga classes honour the development and physiological changes taking place in both the mother and child during all the stages of pregnancy, birth and motherhood.
All our classes are taught by experienced Prenatal Yoga Teachers and those currently undertaking their Prenatal Yoga Teacher Training with us. At Gecko Yoga, you and your baby are in safe hands and receiving the very best guidance in yoga during pregnancy and beyond.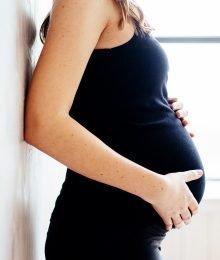 Our nurturing prenatal yoga classes keep you feeling great through pregnancy and prepare the body and mind for the birth. Expect to strengthen, stabilise, relax and breathe!
This class is also a great opportunity to connect with other mums-to-be in your local area.
Suitable for all stages in a normal pregnancy with no prior yoga experience necessary.
This class is designed for new mums, to guide during the postnatal experiences of pregnancy and birth, as well as assisting for speedy recovery. You can be sure to return home with renewed energy and enthusiasm.
Baby is very welcome to come along too (up to walking age), with some baby yoga included in our class plans. 
No previous yoga experience is necessary.
Baby yoga and massage are not only beneficial for babies but are also enjoyable for the adults involved.
We use touch, movement and sound/voice and rhythms interactively and impart techniques for calming babies, improving sleep, reducing constipation and teething irritability.
No prior yoga experience required.
Upcoming prenatal, postnatal & baby yoga classes in Hong Kong