Prenatal Yoga Teacher Training
This unique training was created to honour the development and physiological changes taking place in the mother and child during pregnancy.
You will learn to support both mother and child with yoga through all the stages of pregnancy, birth and motherhood.
Our mission is to promote well-being in the transition to parenthood. We do this by transferring simple and effective skills based on the understanding and practice of classic yoga, to parents to be within a comprehensive training structure. The 85hr intensive course is structured with practical and theoretical content created with the help of obstetricians, midwives and, of course, mothers.
This training is aimed at yoga teachers who want to learn the unique skills and knowledge needed to guide mothers-to-be, their support network of family, birthing partners and wellness providers. Together, we will celebrate pregnancy and explore the joys of prenatal yoga.
Is the Prenatal Yoga Teacher Training for you?
Interested students must be either yoga teachers, yoga teacher trainees or healthcare professionals wishing to know more about the benefits of pregnancy yoga.
They must also:
Be dedicated to the practice of yoga with a coachable attitude.
Have a deep desire to learn and personally explore the deeper dimensions of prenatal yoga.
Students must be prepared to make personal sacrifices in order to achieve 100% course attendance over the 8-day course period.
Have the time and desire to complete homework and revision to take full advantage of the intensive course.
Why choose Gecko Yoga for your teacher training?
The course is designed, written and taught by a mother for mothers.
Teacher and founder, Jenny Smith, has worked with mothers to be and families for over 8 years.
The content has been created with the guidance of obstetricians, midwives and healthcare professionals where possible.
The training uses the history, principles and philosophy of traditional yoga as a basis for all teaching.
Extra modules focus on postnatal yoga and yoga for new mothers and babies.
Graduates gain access to the Gecko Yoga Zone and discounted further mentoring, as well as references and job opportunities.
85 hour pre natal yoga teacher training - Course Prospectus
If you're interested in our 85 hour pre natal teacher training program then use the button to download it.
Course Resources
Teacher training manuals are included  in the cost of the full course. The manuals cover 4 modules, including Women's yoga & wellness, pregnancy yoga, yoga in pregnancy, birth & beyond and the birth of a mother.
All resources are bespoke and specifically written & created for this Teacher Training.

Teacher Trainings Search and Views Navigation
September 2019
Book a place on our Prenatal Yoga Teacher Training in Hong Kong and join us for a course designed by mothers for mothers, a course that will help you to provide quality yoga care for mums to be and their newborn babies.
Find out more »
+ Export Events
Full Course Costs
Gain Accreditation with the Yoga Alliance by registering for the Gecko Yoga Prenatal Yoga Teacher Training course.
Full Course Cost: 15,888 HKD
Early Bird Cost: 12,888 HKD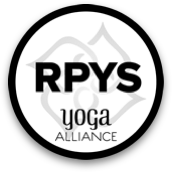 Also on offer at Gecko Yoga Academy:
200hr Yoga Teacher Trainings
Ongoing Yoga Education Workshops
Children's Yoga Teacher Training