Yoga for Schools
Gecko Yoga for Schools is a unique programme designed to get school children moving in positive and mindful ways in the classroom and beyond.
Movement provides an energetic outlet during a fairly sedentary school day and is crucial for learning.
Integrating yoga into a student's daily school life strengthens their physical and mental wellbeing as well as enhancing their energy and concentration.
The Gecko Yoga for Schools Programme benefits teachers and students alike in a variety of ways:
Children learn to use their bodies in joyous and creative ways
Develops confidence, self-esteem and a positive body image in children
Promotes a healthy and active lifestyle
Creates a calm and harmonious classroom
Maintains an efficient learning environment throughout the day

Teacher Trainings Search and Views Navigation
June 2019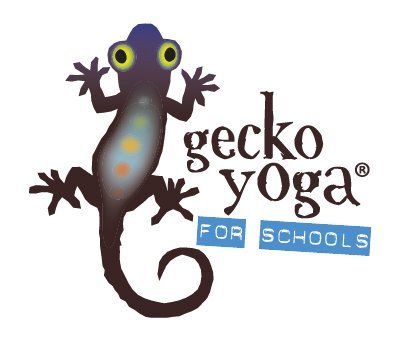 Book a place on Module 5 of our Children's Yoga Teacher Training and learn how to bring children's yoga into the classroom. This part of the course covers primary and secondary school years and includes a yoga for schools sample class.
Find out more »
+ Export Events
Programme Features:
The Gecko Yoga for Schools Programme is specially designed to be suitable for the classroom. Activities can be done standing beside, or sitting at students' desks and are also in line with course curriculums and school objectives.
We teach both short and long sequences to fit seamlessly into the school day. Postures and breathing techniques can be practiced in as few as three minutes, making it easy for students and teachers to include yoga in a regular school day as needed. Combined together, postures, breathing and meditation techniques create a longer sequence for physical education classes.
What's in a typical class?
Yoga postures
Brain boosting movements
Breathing techniques
Visualisations
Mindfulness activities
Creative movement
Yoga games
During classes we also discuss topics such as nutrition, the power of positive thinking and developing healthy inner compassion.
All teachers in our Gecko Yoga® for Schools programme are certified yoga teachers who have undertaken additional studies in children's yoga. Our specialist teachers understand how children learn and our expertly designed class themes ensure that they remain focused throughout our classes, mindfully aware of their own capabilities and infinite possibilities.
Contact us to find out how we can bring Gecko Yoga for Schools to your child's school or the school in which you teach.