Namaste
Welcome to Gecko Yoga, where we believe that yoga is for everyBODY.
As a yoga school we focus on courses offering caring & safe practices that best supports children & prenatal students. Ever evolving we now offer 200hr Yoga Teacher Trainings which set the foundations for a spectrum of care throughout the lifespan.
We want to share our knowledge and equip you to teach amazing yoga classes for anyone regardless of age or ability.
The countless health benefits of yoga are only now being recognised, and we believe these should be enjoyed by everyBODY.
We focus on adaptive weekly yoga classes at the Gecko Yoga Academy including Prenatal, Baby Yoga, Kids & Family Yoga Classes. Therapeutic and Restorative classes are just a few of the other caring kinds of classes you will find at our peaceful studio right in the heart of the city.
We have a passion for teaching children's yoga and our Yoga for Schools Programme is currently offering hundreds of students throughout Hong Kong the countless benefits of the practice as part of their weekly curriculum.
The power to go beyond the children's training, the training has served me in my teaching (meaning academics not yoga) and even in my life.  It helped me with my practise to take a different vision of it. 
Everything was done in a very intelligent way.  Thank you again Jenny!
A great appreciation to Gecko Yoga Academy!
The 95-hour Children Yoga Teacher Training Course is amazing!
Everything taught and shared in the course has broadened my perspectives and enriched my knowledge to a new level of understanding in kids and yoga.
Your enthusiasm, considerate and compassion has made me feel like to share yoga with kids around me as soon as possible!
This course is really more than expectations, I'm glad that I have made the right choice and worth for me to travel back and forth between Malaysia and Hong Kong!
Thank you, thank you, and thank you for everything Jenny!
Take great care and have a nice day!
Namaste <3
Jenny, thank you for the most wonderful training I am so grateful to have been involved in this amazing training.  Your passion & enthusiasm has been phenomenal. 
You truly are making the world a better place.  Thank you, thank you.
With your passion, love for your work and your energy you gave me strength, you connected me to the earth, you reminded me why we do this job. If we teach others acceptance, compassion, love, trust, then we must have them. Thank you for everything you do every day, for me, for all the children and for all the people who cross your path. You are a strong and smiling woman and what you do is amazing.
Maura,
Graduate of our Kids and Restorative Yoga Teacher Training courses
Everything taught, given & shared has been worth every penny. I have gained a lifetime's worth of knowledge.
This training is the best outlet for teachers who are passionate & willing to change the world!  Thank you so much Jenny.
This is an absolutely brilliant course. The teachers are wise, clear and inspiring. The online anatomy course is engaging and highly informative. The course is taught by genuine, passionate teachers to a small, intimate group. We had many opportunities to ask questions, do yoga, practice teaching and gain invaluable feedback. I highly recommend this course.
Amanda Holroyd
2019 graduate

Teacher Trainings Search and Views Navigation
August 2019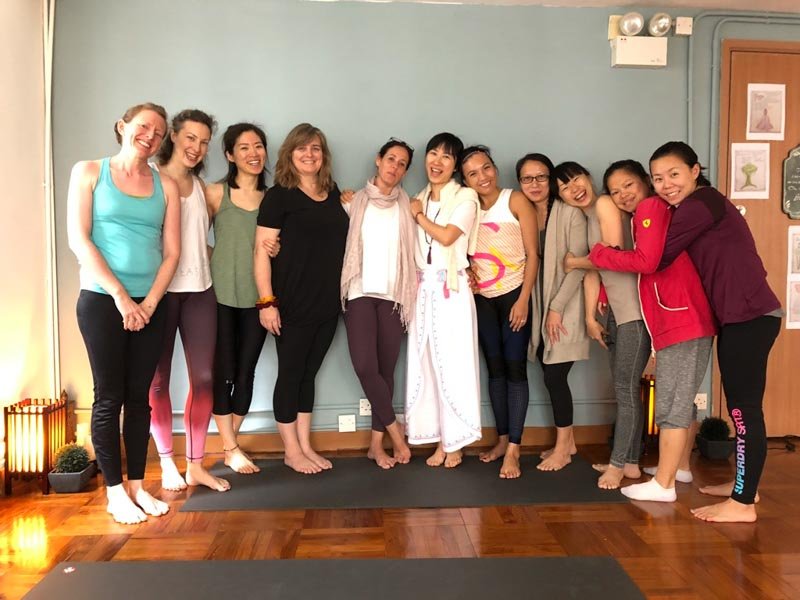 Book a place on our modular Spectrum of Care Yoga Teacher Training in Hong Kong and join us every weekend for an innovative course designed to help you become a yoga teacher ready to teach anyone and everyone.
Find out more »
January 2020
February 2020
+ Export Events
Learn with us at the Gecko Academy
Change your life and help others find their path to yoga.
Give your children the gift of Yoga
Help shape the yogis of the future with a yoga education.