Teacher Training
We are passionate about Yoga Teacher Training programmes that enrich yours and your student's lives. The graduates who come out of the Gecko Yoga Teacher Trainings are professional and dedicated yoga teachers.  
We offer a variety of yoga teacher training in Hong Kong including, yoga for the life spectrum, children's yoga and prenatal yoga.
Our Spectrum of Care Yoga Teacher Training will empower you to teach yoga across the life cycle.
Focusing on our philosophy of teaching yoga to everyBODY, Gecko Yoga's latest teacher training is the perfect foundational training which encompasses yoga applied to the stages of life.
This is a new offering from Gecko Yoga created with our ever growing community of graduates needs in mind and inspired by the years of practice & experience of the Founder, Jenny Smith.
We offer both a 95hr course for beginners and an intensive 200hr course for those wanting to expand on their yoga teaching.
Gecko Yoga have a particular passion for Children's Yoga and have created this 95hr course to help others bring the gift of yoga to more young people.
We've been running Children's Yoga Teacher Trainings for 10 years and our innovative course is the most comprehensive children's yoga training available today.
If sharing yoga with all ages is something you aspire to, especially the challenge and joy of teaching children, then Gecko Yoga can help add this inspiring and useful string to your teaching bow.
This 95hr course is open to all levels, from qualified yoga teachers, parents and any professionals who support a growing child.
What's included in our teacher training course?
What's included in the course
Every body is different and this makes all the difference in how one should practice their yoga. The Gecko Yoga Spectrum of Care 200 hour Yoga Teacher Training programme offers students in-depth skills to explore yoga as a vehicle for personal empowerment. Become a Yoga Alliance Registered Yoga Teacher with this fully comprehensive curriculum.
More info to follow

Upcoming Teacher Trainings
Teacher Trainings Search and Views Navigation
June 2019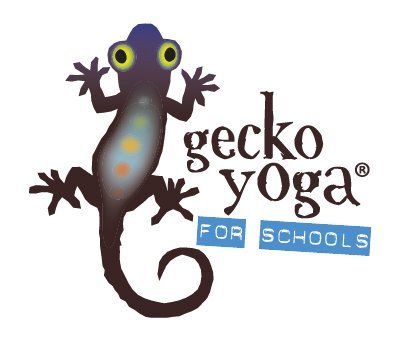 Book a place on Module 5 of our Children's Yoga Teacher Training and learn how to bring children's yoga into the classroom. This part of the course covers primary and secondary school years and includes a yoga for schools sample class.
Find out more »
August 2019
September 2019
October 2019
+ Export Events
Also on offer at Gecko Yoga Academy:
Prenatal Yoga Teacher Training
Ongoing Yoga Education Workshops
A Weekly Schedule of Yoga Classes