So you've found a passion for yoga, you have a steady practice that you love and you are ready to take it to the next level. You want to become a yoga teacher.
But, wait, you can't take a month off to study in somewhere like India! You need a flexible yoga teacher training in Hong Kong city that can fit around your life, right?
That's where Gecko Yoga comes in.
Month-long yoga teacher training courses can be an amazing, immersive way to learn to be a yoga teacher. But not everyone can commit to this kind of learning environment.
Our teacher trainings are modular, over one or two days a week so that you can fit the course into your current schedule.
We have weekday yoga teacher training courses, as well as weekend yoga teacher training courses.
We even have 1 and 2-day yoga teacher training workshops to help you fulfil your ongoing yoga education needs!
Let us introduce you to our upcoming flexible yoga teacher training courses in Hong Kong:
Flexible 200hr Yoga Teacher Training in Hong Kong
Our unique Spectrum of Care Yoga Teacher Training is one of the most well-rounded 200hr yoga teacher training courses you'll find in Asia, training you to teach yoga across the life spectrum.
The next course begins on August 24th 2019 and runs over 8 weekends until January 19th 2020.
There are only 3 spaces left on this weekend yoga teacher training, so sign up today to not miss out.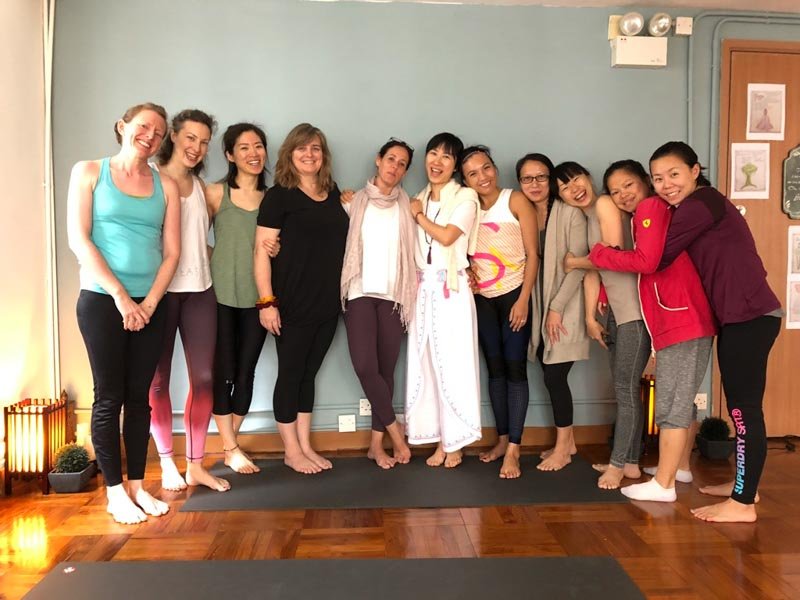 Flexible Children's Yoga Teacher Training in Hong Kong
Gecko Yoga was the first Children's Yoga Teacher Trainer in Asia accredited by the Yoga Alliance; we have proudly been offering Children's Yoga for over a decade!
Our upcoming 2019 Children's Yoga Teacher Training is already sold out, but you can still join one of two courses in early 2020.
The first course is also a weekend yoga teacher training, beginning on January 11th, 2020 and running over 6 weekends until April 26th. And, in February 2020, we have a weekday yoga teacher training from February 17th – February 27th.
Sign up for these Children's Yoga Teacher Training courses here.
More Unique Yoga Teacher Training Courses in Hong Kong
We are also proud to be offering yoga education modules in Restorative Yoga in 2019. These are full-day focused trainings for an in-depth overview of this special practice of yoga.
These will take place on September 19th and September 26th and you can book your place here.
Don't let your schedule stop you from becoming a yoga teacher. Enquire today and join the Gecko Yoga Team!